English speaking lawyer in Saitama , Japan
Need advice or assistance with Japanese law in English? Our team of experts can help you to work it out.
WHAT I DO
Debt Collection
Debt Settlement
Real Estate Disputes
Inheritance problem
Divorce Issues
Traffic Accident
Labor Issues
Status of Residence (VISA / immigration )
*Legal consultations are ¥5,000 per 30 minutes (tax not included).
LAWYER
Mitsuhiko NAKATA
English- speaking lawyer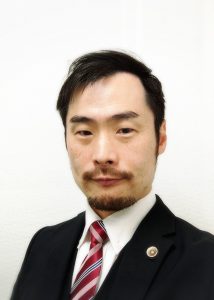 Was admitted to the Bar in 2011
National Government Licensed Guide Interpreter (English)
Basic Surf Life Saver Qualification
Aromatherapy Certification Highest Level
WHAT IS IMPORTANT TO YOU, IS IMPORTANT TO ME.
I'm here to answer your questions. Legal matters can be complicated, and I'm here to help you understand every aspect of your question.
I am proud to put my expertise to work for you and look forward to hearing from you.
CONTACT US
4F Livio Axis Place
4-4-16 Honcho
Kawaguchi-shi, Saitama-ken 332-0012
Japan
+81-48-299-8800